We at DQ have been proudly following the progress of DQ sponsored professional cyclist Tom Mazzone this season.
After a lengthy enforced hiatus due to the COVID pandemic and associated border restrictions, Tom has been delighted to be back in competitive action this season riding for the Saint Piran Professional Cycling Team.
A major highlight for Tom included securing Saint Piran's first ever victory as a Union Cycliste Internationale (UCI) Continental team and one of the biggest wins of Tom's career so far in the Grand Prix de la Somme in northern France. The victory was a fantastic achievement in itself and also provided a great confidence boost for Tom ahead of the Tour of Britain which started in Cornwall the week after.
Reflecting on the Tour, Tom said: "Going into arguably one of the hardest editions of the Tour ever, with a world-class field including current World Champion, Julian Alaphilippe, Belgian Champion and Olympic Medallist Wout van Aert, not to mention Mark Cavendish, the most successful sprinter of all-time, to name just a few. My opportunities were already limited ahead of the race due to the brutal nature of the route, over the week we had 19,000m of elevation gain in 8 days and 1343 kilometres of racing. Starting in Cornwall, we had incredible support on the roadside, even before the race had begun. Once the race got underway from Penzance, it was amazing so many people willing us on through a very tough first 2 stages."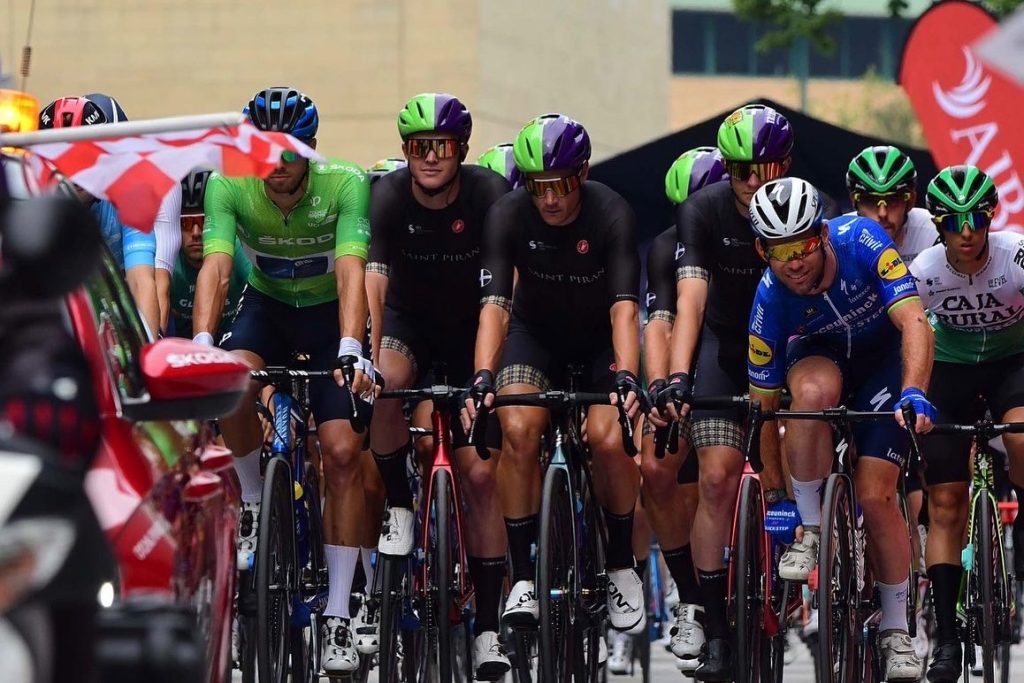 Tom was also able to ride alongside his brother Leon who joined the Saint Piran team in September 2021, but unfortunately Tom did encounter some bad luck with punctures in Stages 5 and 7 which hampered his progress.
Tom explained: "I was happy to have the chance to get amongst it in the finish of Stage 8 without the issues that ruined my 'sprint' opportunities on stages 5 and 7, although still slightly disappointed with 14th place as I had set myself the goal of achieving at least a Top 10 stage result in the race but always lessons learnt and positives to take into the next one. What an incredible week of racing against some of best guys in the world with Saint Piran from the start in Penzance in Cornwall right up north to Aberdeen, Scotland."
Tom continued: "Having the DQ Advocates team behind me to assist in working towards and achieving my goals in races such as the Tour of Britain in 2021, is a massive boost for me and something I am hugely grateful for. It has been a difficult time for us all over the last 12 months in all aspects of life, throughout that time I was lucky enough to have the support of DQ, on and off the bike, which is a testament to the whole team and only increased my motivation to perform well this season."
Tom is resting up ahead of his final block of racing and training and hopes to finish the season with some strong results in the National Road Series, some UCI races in France before the National Championships in October.
When he's not away competing, Tom runs RIDEim Cycling on the Island, providing a range of experiences, consulting and training, aimed at promoting a more active lifestyle, building confidence and relationships, in turn, also improving the safety of cyclists of all ages and abilities.
For more information see: – https://www.linkedin.com/in/tommazzone/